Warning: post is VERY PICTURE HEAVY.
Also, I don't watch any film noir or detective stuff, and I just had some caramel popcorn, so the lines are all crack.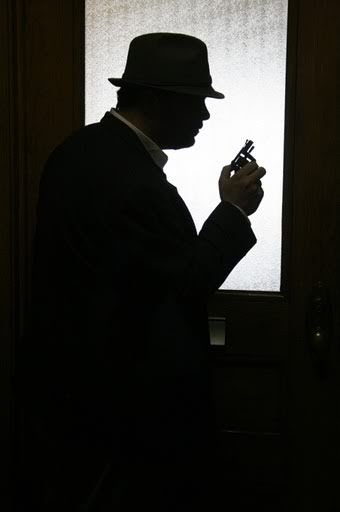 Andrew as The Boss!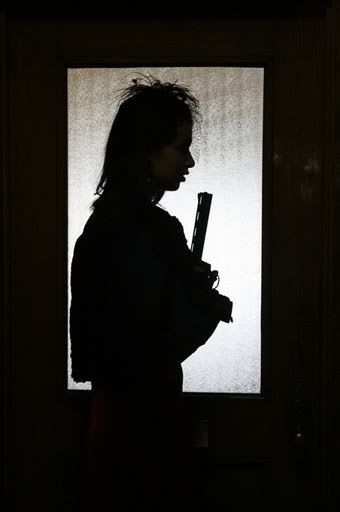 Laura as Femme Fatale!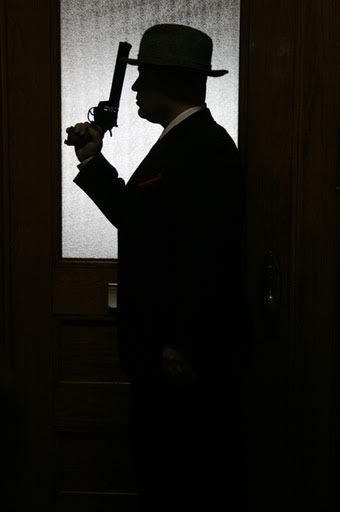 Stefano as Mobster!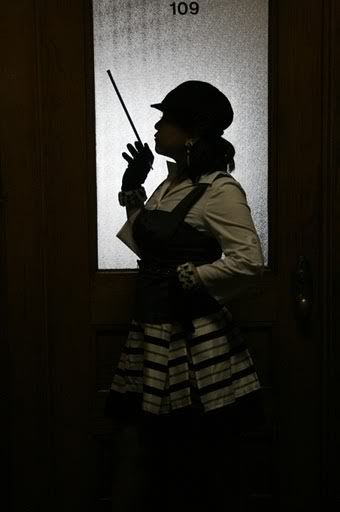 AND ME!
Yeah, this is one whole ego trip and totally told only from my perspective, so most of these pictures will feature me because I have zero inclination to tell the other perspectives, but nonetheless!
It is a perfectly normal day and for some reason, likely an errand sent by The Boss, Girl Reporter is off to check something in a safe, and she spots something!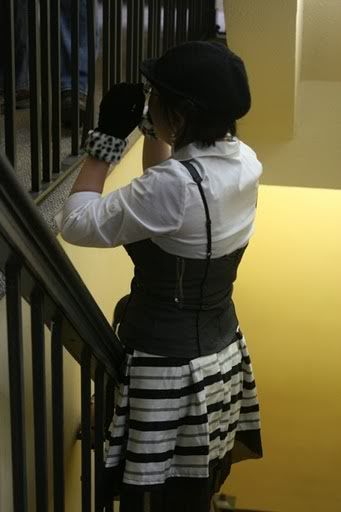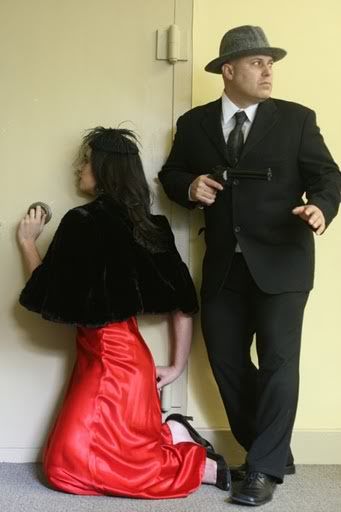 It is the dastardly Mobster and the Femme Fatale, the sneakiest of the sneaky underworld!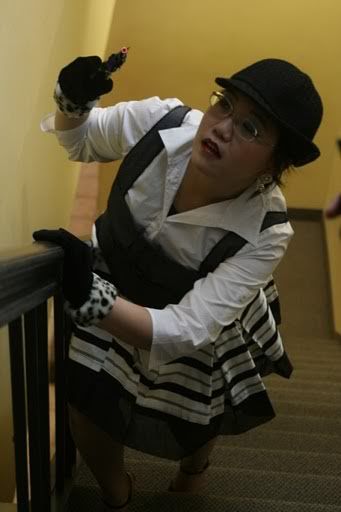 So Girl Reporter tries to sneak up on them, armed with a gun.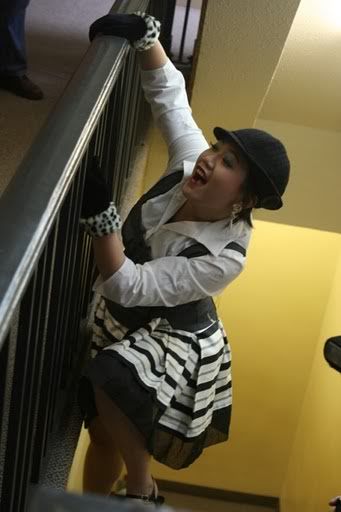 And tries to climb up, but remembers there's nothing actually very important in the safe, so laughs and decides to run off to tell the Boss.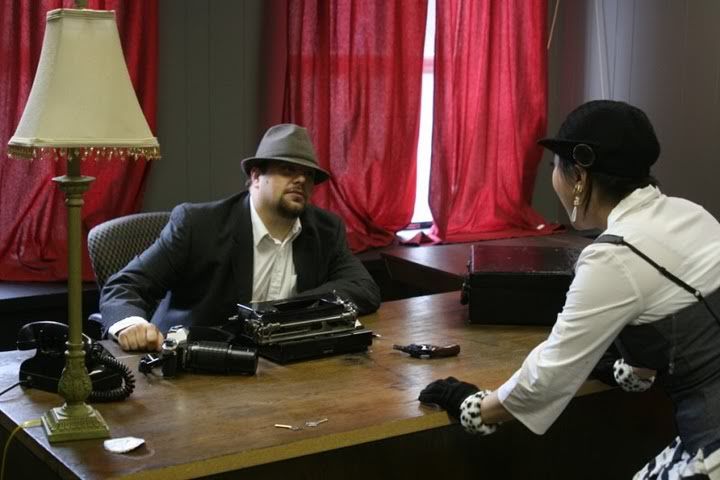 Girl Report: OMG BOSS! I THOUGHT I SAW SOMEONE TRYING TO BREAK THE SAFE!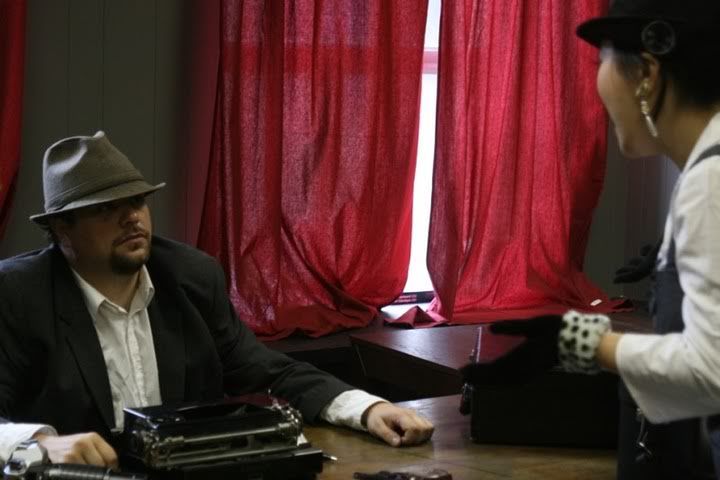 Boss: Calm down now, what did you see?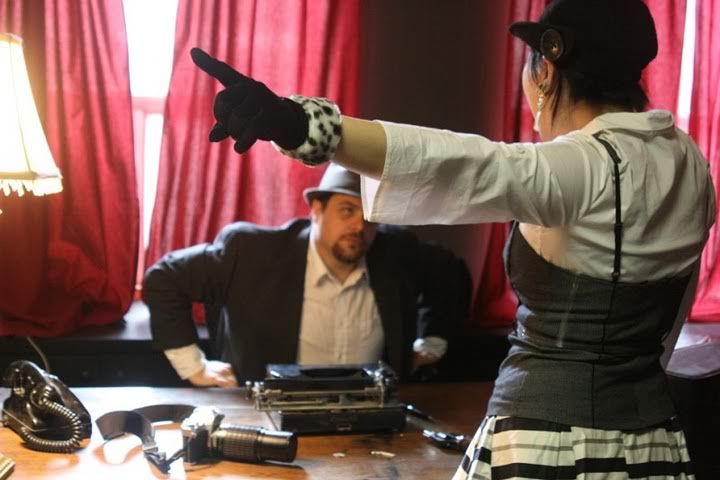 Girl Report: Someone trying to break into the safe. Your safe. You know. The one out there. That you thought was so obvious no one would take it seriously. You TOTALLY have to write up something now.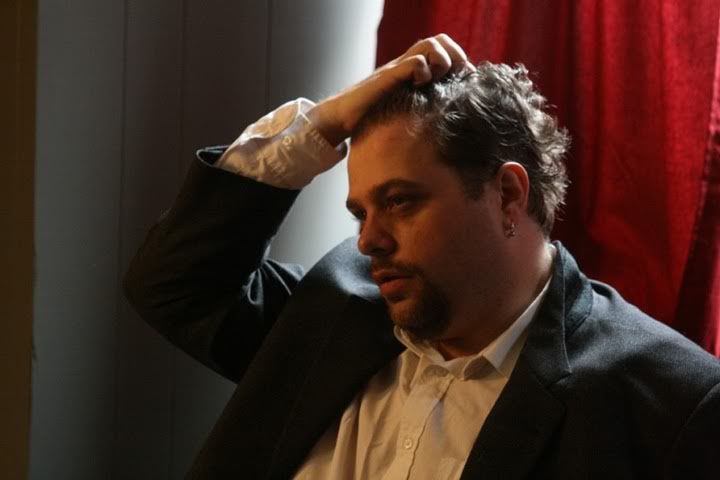 Boss: Oh my fuck.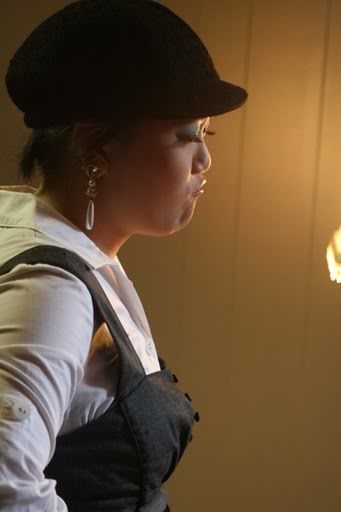 Girl Reporter: Well, you totally have to now!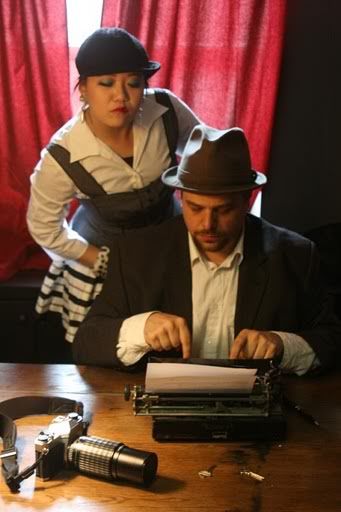 Boss: OK, OK. Here we go. I'll type something up right quick.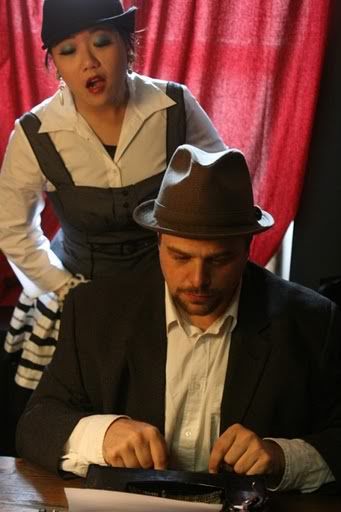 Girl Reporter: You have a typo.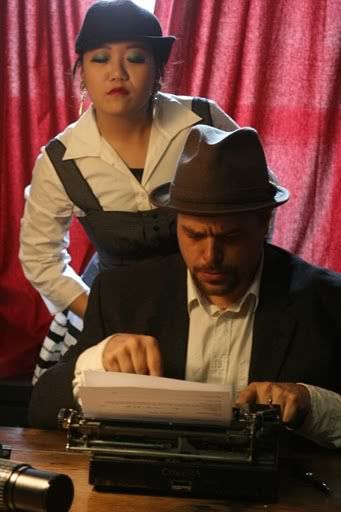 Boss: ....
Girl Report: .....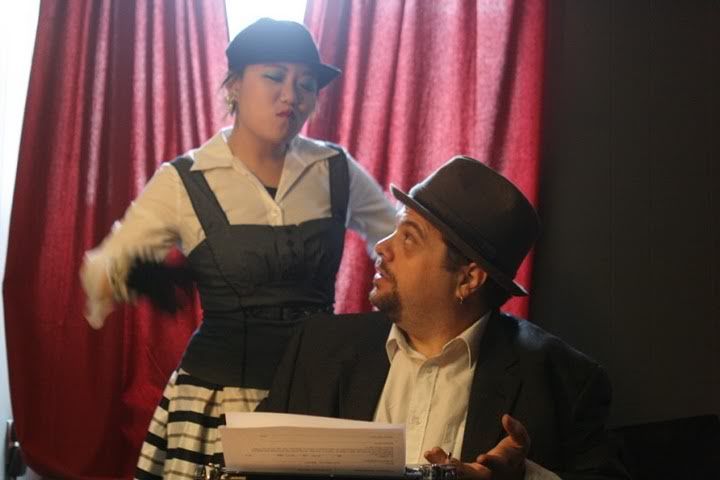 Boss: Look, do you want to write this goddamn thing?
Girl Reporter: I totally will! And better than you too.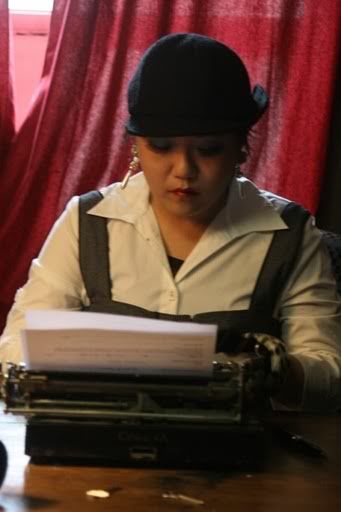 Girl Report: *hums*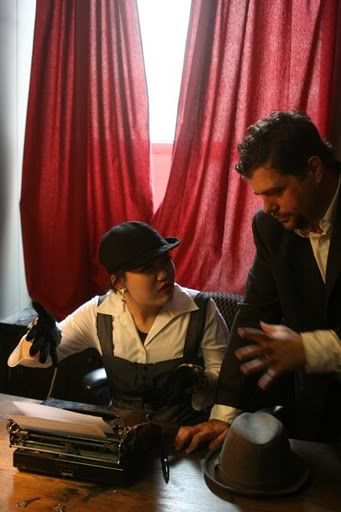 Boss: THAT'S ALL WRONG.
Girl Reporter: WHADDYA MEAN ALL WRONG?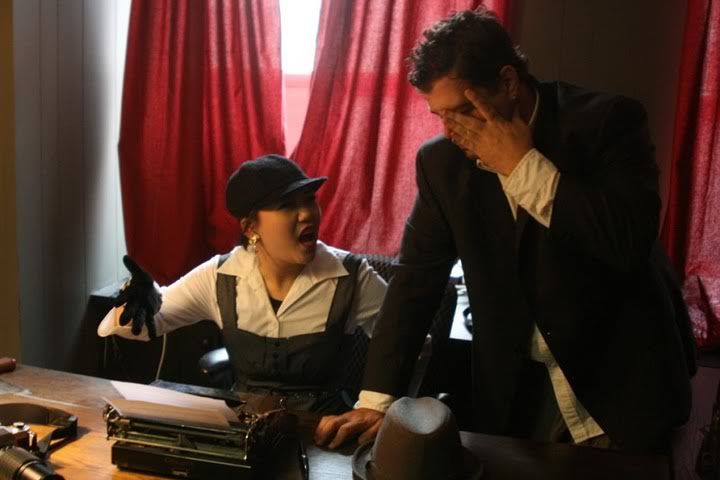 Girl Report: Look, I work really hard in this office okay?! Paperwork, cleaning, cooking, and I bring you your goddamn coffee. OMG!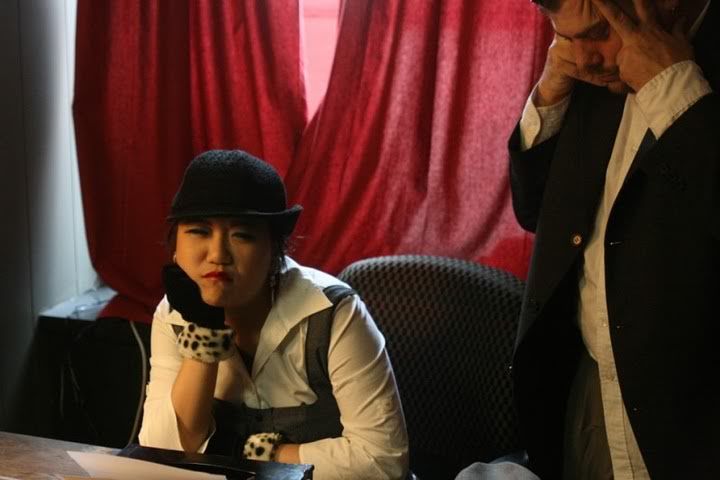 Boss: OK, fuhgeddaboutit. I'm going to check out the safe. You stay here. It might be dangerous.
Girl Reporter: Oh sure. 'Cos I'm a girl. Jerkface.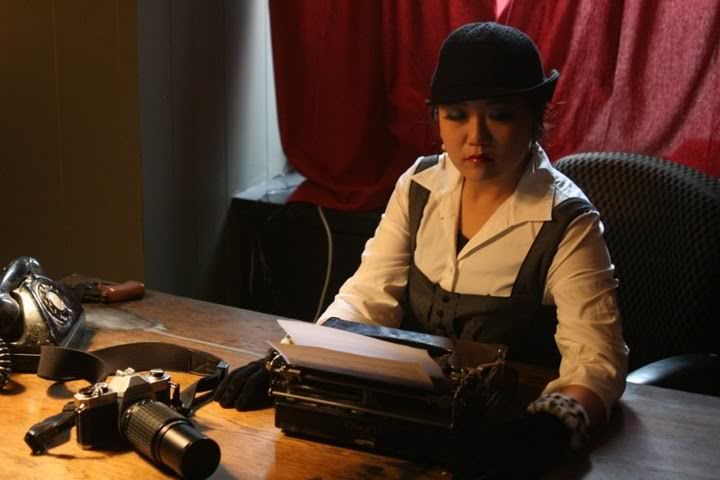 Girl Reporter: Alone at last to work.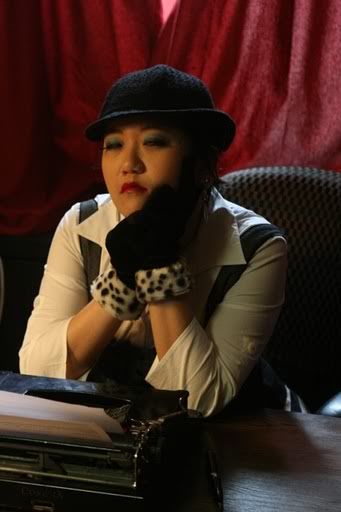 Girl Reporter: Sometimes I wish my life wasn't so dull...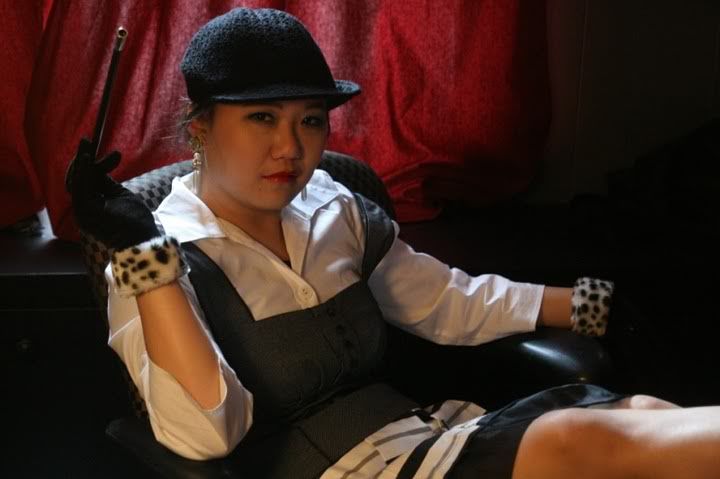 Girl Reporter: Welp - while the Boss is gone, I might as well have a smoke!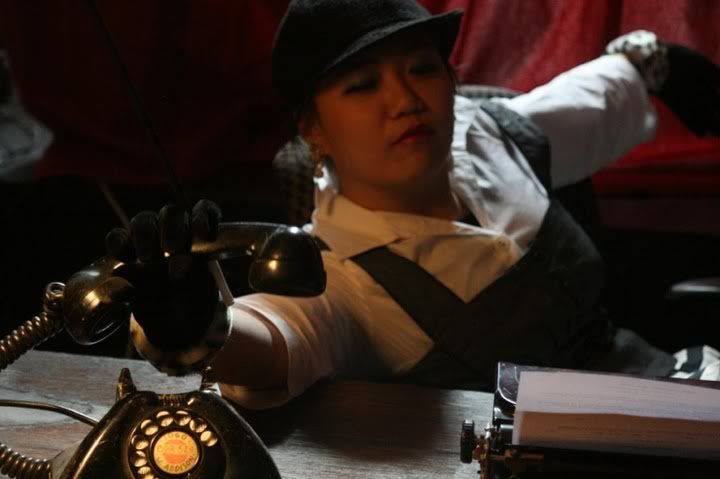 Girl Reporter: Oops, phone call.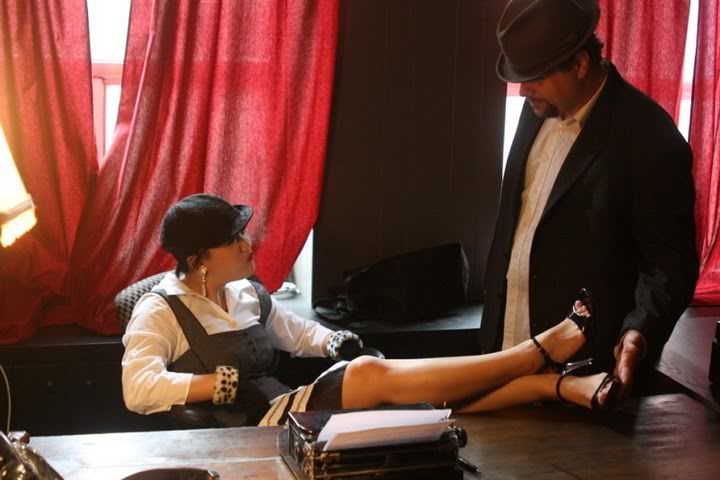 Boss: .... What the hell do you think you're doing?
Girl Reporter: Working.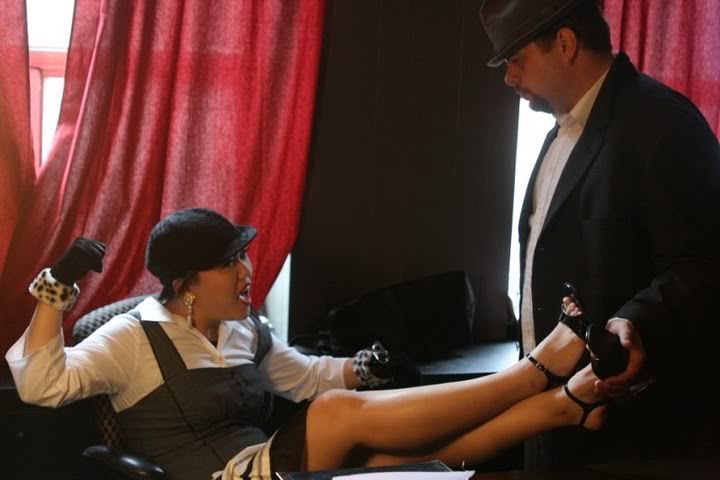 Boss: FEET. OFF MY TABLE.
Girl Reporter: PUNCH. IN YOUR FACE.
After this, our intrepid Girl Reporter was kicked out of the office to do some field work. WHAT WILL HAPPEN NEXT?
Today I had a shoot, themed "film noir", which was VERY loosely interpreted. And so here starts a series of posts in which I describe the Adventures of Girl Reporter! Which didn't even come up until MUCH later in a very elaborate shot which hasn't seen processing and uploading yet, coordinated and shot by an ex-boss of mine. Anyway, I went looking through the web album of the organizer, who isn't in the habit of post-processing before uploading stuff, and let me tell you, these pictures BEGGED captioning.